Kodak Moments M1 Order Station [104-7760]
DISCONTINUED
Brands Kodak
Product Code: KOKIM1-OS
Availability: In Stock

Kodak Moments M1 Order Station
In a rapidly transforming market, with smartphones changing the face of the photo printing industry, agility is the key to staying ahead of the curve. Compact, scalable and affordable, the new M1 Order Station features world-class Kodak Moments Kiosk Software that is designed to help you expand your services and increase your revenue.

Join the mobile revolution with an affordable system that can maximize profits.

Do you always aim to put your customer first? Now you can offer a world-class printing technology that deepens your customer relationships and translates to long-term success. The Kodak Moments M1 Order Station delivers a high-quality printing solution without
a big investment in capital or floor space. Powered by the intuitive Kodak Moments Kiosk Software, customers can quickly transfer photos from their Discerning smartphones and create beautiful photo products in minutes. It's a great way to add a revenue stream that both drives traffic and builds loyalty with customers who love new technology that's convenient and cool.

Accommodate a wide variety of customer requests. Pair the M1 Order Station with the Kodak 305 Photo Printer to create beautiful prints, cards, and collages your customers will love.

Add value to your business with a low-stress income stream. All you need is power and a few square feet. Choose from a countertop unit for desks or opt for the free-standing unit perfect for lobbies or reception areas

The Kodak Kiosk is a great investment
Why A Kodak Kiosk
ºThe Kodak name on a Kiosk is your guarantee of brand recognition and quality.
º Kodak's award winning software is truly intuitive so that customers can serve themselves.
º Kodak's attractive price points make it an affordable investment.
º Kodak's host of highly profitable products provide you with immediate return on your investment.
Kodak Kiosks offer much more than standard prints
Today's Kodak M1 Kiosks are packed with a host of interesting products with very high profit margins, aimed at increasing profits. To increase sales, the Kodak Kiosk even promotes and up-sells these products, while the customer is placing their order.
Kodak Kiosks generate traffic
With Kodak being one of the most recognized brands in the world and the increasing demand for instant digital prints, it has been proven that a Kodak Kiosk will not just generate profits, it will generate traffic for other parts of your business as well.

Kodak Picture Maker Kiosk Features


Amazing Kodak Quality
Kodak M1 Kiosks deliver beautiful and durable prints in just seconds. Exclusive Kodak perfect touch technology ensures better, brighter pictures. Make prints with rich vibrant colors, sharp details and fewer dark shadows. See the difference that consumers really value!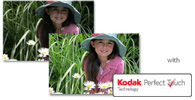 Photo Books
The Kodak Kiosk can create a custom book from 10 to 100 pictures with the customers choice of many available background designs in minutes.
Single-sided Photo Books available in 4x6, 5x7, 6x8 and 8x10. Double-sided Photo Books available in 8.5x11.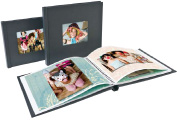 Collages
Kodak makes creating a collage fast and easy. The customers have the option to choose from preformatted Standard Collage Layouts Or use Auto Collage to shuffle and adjust the size of their photos, add their own background photo and personalize it with text.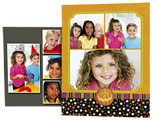 Calendars
The Kodak M1 Kiosks offer many options and styles for creating custom calendars.
Single sided calendars can be created in a variety of sizes, and the annual format features one photo and the monthly format features a new photo every month.
Double-sided 8.5x11 calendars hold multiple photos per month, up to 109 for the year and are printed on easy-to-write-on paper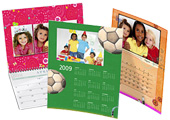 Greeting Cards
For birthdays, graduations or any occasion, the Kodak Kiosk enables your customers to create personalized Greeting Cards with their photo and text.
They can choose from many different stylish designs to create single-sided cards or traditional folded cards available in portrait and landscape layouts.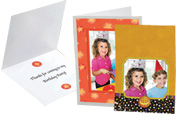 Invitations, Announcements &
Thank You Cards
With the Kodak Kiosk, your customers can design and print their own custom invitations, announcements and thank you cards, personalized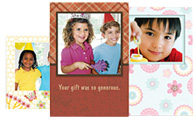 Borders
Decorative borders are a great way to dress up photos with an array of fun, colorful borders, perfect for any occasion. Customers can choose from a variety of designs with different sizes and orientations to fit their favorite photos.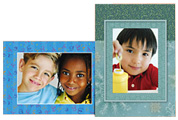 Copy To Copy Prints
Your customers can bring in their old pictures and easily make reprints and enlargements from them by using the Kiosks flatbed scanner for single prints or the rapid scanner for volumes of prints.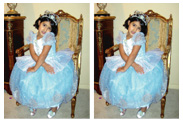 Print Packages & Enlargements
The Kodak Kiosk offers a broad array of print packages to select from. The customer can create their print package with a single photo, or a combination of a few photos. They can also enlarge photos to 4x5, 5x7 or 8x10.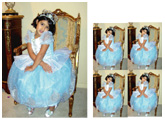 Editing Features & Enhancements
The Kodak kiosk has a large selection of user friendly editing enhancement features like:
Zoom, Crop, Rotate, Red-Eye Reduction, Sepia Tone and Black & White prints. You can also
personalize your pictures with your own messages.

Kodak Moments App
Wirelessly transfer and print those fun, spontaneous everyday moments in store from your Smartphone to a KODAK Picture Kiosk. It's fun, fast and convenient.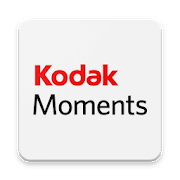 Input Options:
Auto media detection of:
Secure Digital Card (SD), MicroSD Card, Compact Flash (CF), xD, MS Duo, USB memory devices
File formats: JPEG, TIFF, BMP, PNG, and PDF
Wi-Fi connectivity to Kodak Moments App
AirPrint Connectivity Enabled with Kodak Moments Kiosk Software V9.0
Bluetooth connectivity, requires optional dongle
Hardware Specs:
Processor: Intel i3/2.2 Ghz Processor
Memory: 4 GB RAM
Storage: 128 GB solid state drive
Display: Pcap Touchscreen, 33.8 cm (13.3 in.) diagonal
Voltage: 120-127 VAC/1.0 A per station

4x6 / 6x8 printing requires a 305 / 68xx /98xx printer.
8x10 / 8x12 printing requires a 88xx printer.

Double sided printing requires the Dl2100 Duplex printer.
Print to print option requires the optional scanners.
Creating Photo Books require a binding system form Unibind or another binding system provider.