HiTi 525L Dye Sub Printer [88.D2035.01AT]
HiTi P525L Light-weighted printer w/ WiFi printing option
HiTi Photo Printer P525L, compact size WxH at 12.8x14" and weighing 39 pounds, is ideal for Photo Booth application and on-location event photography, theme park. It produces great photo quality prints in seconds at affordable prices.
Light-weight 6-inch Roll-type Digital Printer
Designed as an easily movable roll-type printer and weighing only 39 pounds, the P525L brings the flexibility to do on-location on-location event photography.

Prime Quality in Matte Finish
Apart from glossy photos, HiTi P525L is capable of matte finish. No media change required!

USB and Wireless Printing Option
Standard USB printing:
The HiTi P525L comes with standard USB divice drivers for Windows XP, Vista/Win 7 (32/64 bit) / Win 8 (32/64 bit) / Mac OS X v10.6 above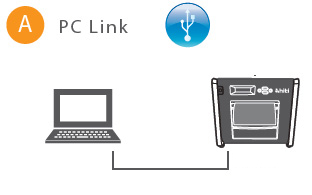 Directly data transferring:
Download the "Prinbiz" App for use with iOS and android and you will be able to print photos from your hand-held devices via the "Prinbiz" App.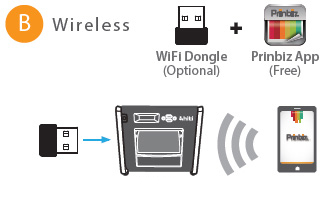 Memory card browsing:
Useing a carder reader with a USB A-type slot for "Prinbiz WiFi dongle", you can browse the photos on the memory card by hand-held devices and print via the "Prinbiz" App .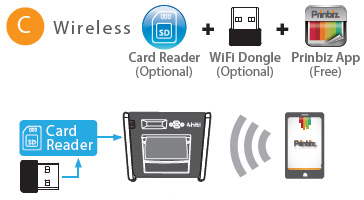 Specifications:
Model Name
HiTi P525l
Printing Method
Dye Sublimation Printing
Resolution
300 x 300 dpi
Printing Size / Capacity
4" x 6" (102 x 152 mm) : 500 prints
5" x 7" (127 x 177 mm) : 290 prints
6" x 8" (152 x 203 mm) : 250 prints
Printing Speed
4" x 6" prints: approx. 15 seconds
5" x 7" prints: approx. 21 seconds
6" x 8" prints: approx. 26 seconds
Power Requirement
AC 100 V~240 V, 50 / 60 Hz
Operation Temperature
10 C~ 35 C / 50 F~ 95 F
Operation Humidity
20 ~ 75% non-condensing
Dimension
327(W) x 300(H) x 359(D) mm
Weight
Approx. 39 lbs (ribbon / paper are not included)
Certifications
FCC, CE, UL
As per HiTi's terms, any issues with the printer or media after purchase has to be handled directly by HiTi.